Logos are symbols, or small designs picked up by a company to differentiate itself from the multitude. Owning a meaningful logo is a good way of making your brand succeed in the current highly competitive economy. If you're a startup or an upcoming entrepreneur who has been thinking about how you can design a simple logo for your business, you're in the right place.
A logo plays a vital role in every business, from grabbing the attention of potential customers, investors, and partners to creating a solid first impression. The symbol makes a strong foundation for your brand identity, straightforwardly telling your story.
Additionally, a customer might forget the actual name of your business but remain with the logo in mind, thanks to their memory. If there's an ideal way for businesses implement to differentiate themselves from their competitors and other organizations is by having a logo.
That's why logos should be unique enough to avoid cases of copyright infringement and other misfortunes. Every potential business partner, investor, or customer expects a business to have a well-designed logo. A logo is a simple way to meet your audience's expectations and increase their loyalty.
When designing a logo, consider your business and audience's needs strategically. Check out these six simple logo design ideas for your business:
Idea #1: Research and Study Your Industry
The top-most step to creating a long-lasting logo is understanding your industry fully. It involves discovering who your competitors are, what goods and services they offer, what makes them different from you, and the needs of the consumers they satisfy.
Besides acquiring tips on making your products and service better than theirs, you can confidently develop an ideal logo that's quite relatable to the industry.
Idea #2: Make Use of Logo Designing-Platforms
Plenty of logo maker programs are available. They help you make unique and high-quality logos at an affordable fee. The best thing about these software programs is that you don't have to possess special skills apart from general computer and logo knowledge to handle them. Most software programs have built-in templates, widgets, and icons, making a logo design fun and quick.
Additionally, you can preview and share the logo with friends and business partners for further evaluation and opinions. The process involves simple clicking, dragging, dropping, saving, and adding options, making everything more user-friendly.
Idea #3: Adopt GIFs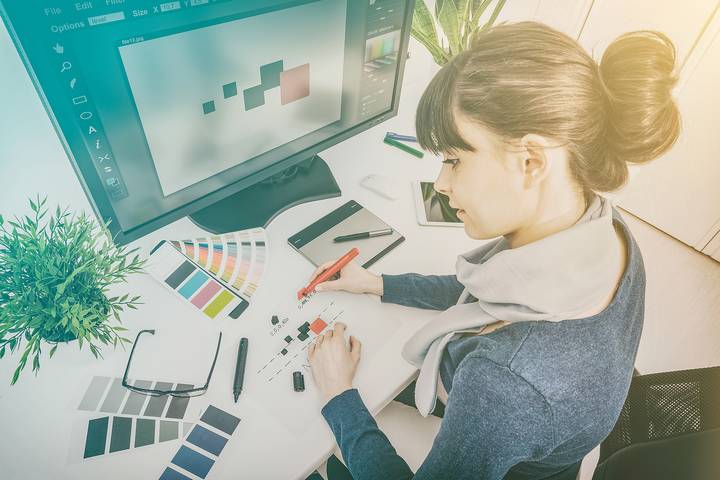 Have you ever imagined that you could use a GIF to create your business' logo? As an upcoming entrepreneur or startup, you can try this idea and watch how unique and adorable your identity becomes.
A GIF adds life to a business logo instead of a still illustration, capturing the attention of reliable investors, partners, and customers. Besides its exciting and entertaining properties, a GIF logo signifies the long life you desire for your business.
Idea #4: Play With Colours and Styles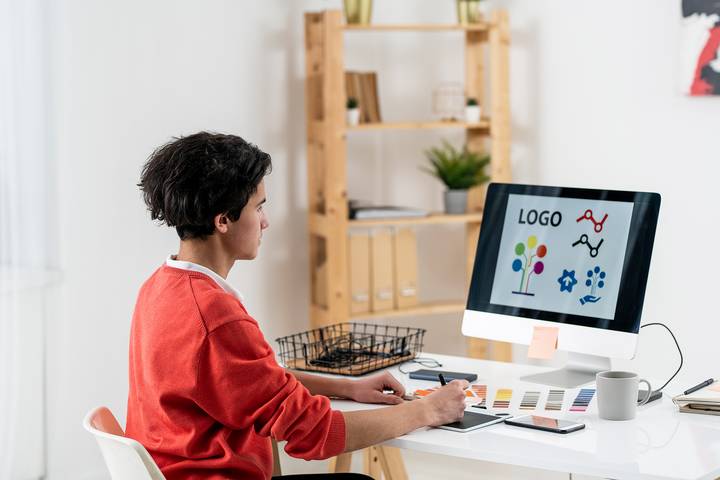 A logo is just a game of meaningful colours well-blended in an adorable style. Before beginning your logo-designing journey, you should develop particular colours representing your business and its products or services. The colours should guide you in creating a relevant logo for your organization.
Most logo-making programs allow users to try different colours and styles after stating their primary colour choices. After thoroughly blending and matching different styles, you will likely develop a great colour combination to represent your business. Ensure not to use too bright or dull colours together to avoid imbalance.
Idea #5: Engage Several Business Partners
Another ideal way of designing a simple logo is engaging other entrepreneurs from your industry and existing business partners- unity is strength. When people of similar minds and motives come together, they are likely to generate more reliable and long-lasting results (logo).
Be confident in seeking advice from established entrepreneurs with well-designed logos. Even better, a reputable logo designer can guide you through the entire process more professionally as they enlighten you on various logo design tips. Good business partners help you design a long-lasting logo by sharing their opinions on the whole project.
Idea #6: Avoid Trends
While learning various trends when designing simple logos, stay cautious with the practice. Since logos are meant to last for an extended period or even a lifetime, adapting the prevailing trends when designing one might limit your symbol's longevity.
Trends might die, but logos shouldn't. You should also be creative and innovative to create a captivating logo while maintaining its relevance as much as possible.